Comedy and commentary finally meet, then crash and burn in this podcast where longtime friends Bob and Zipp, two men with absolutely no redeeming qualities, discuss everything they've wanted to talk about and HAVE been talking about nonstop for the last 14 years. From foreign policy to film, comic books to candy; Bob and Zipp cover it all in disturbing detail.
Episodes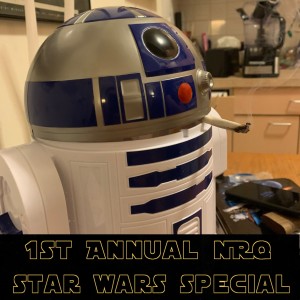 Saturday May 02, 2020
Saturday May 02, 2020
NRQ is about to take you to a galaxy far, far away! In honor of Star Wars Day, No Redeeming Qualities has assembled over a dozen different podcasters to cover a variety of topics inspired by the beloved space opera! Also, Zipp sits down with Tabitha from the Unsung Sluts podcast and answers questions sent in by NRQ listeners! May the force be with you!
Check out more of Tabitha at:
https://unsungslutspodcast.podbean.com/
"Stank Wars" by Petroleumgiant
https://open.spotify.com/artist/3w7Q4ON9fhgLJ3cFNrgtYg