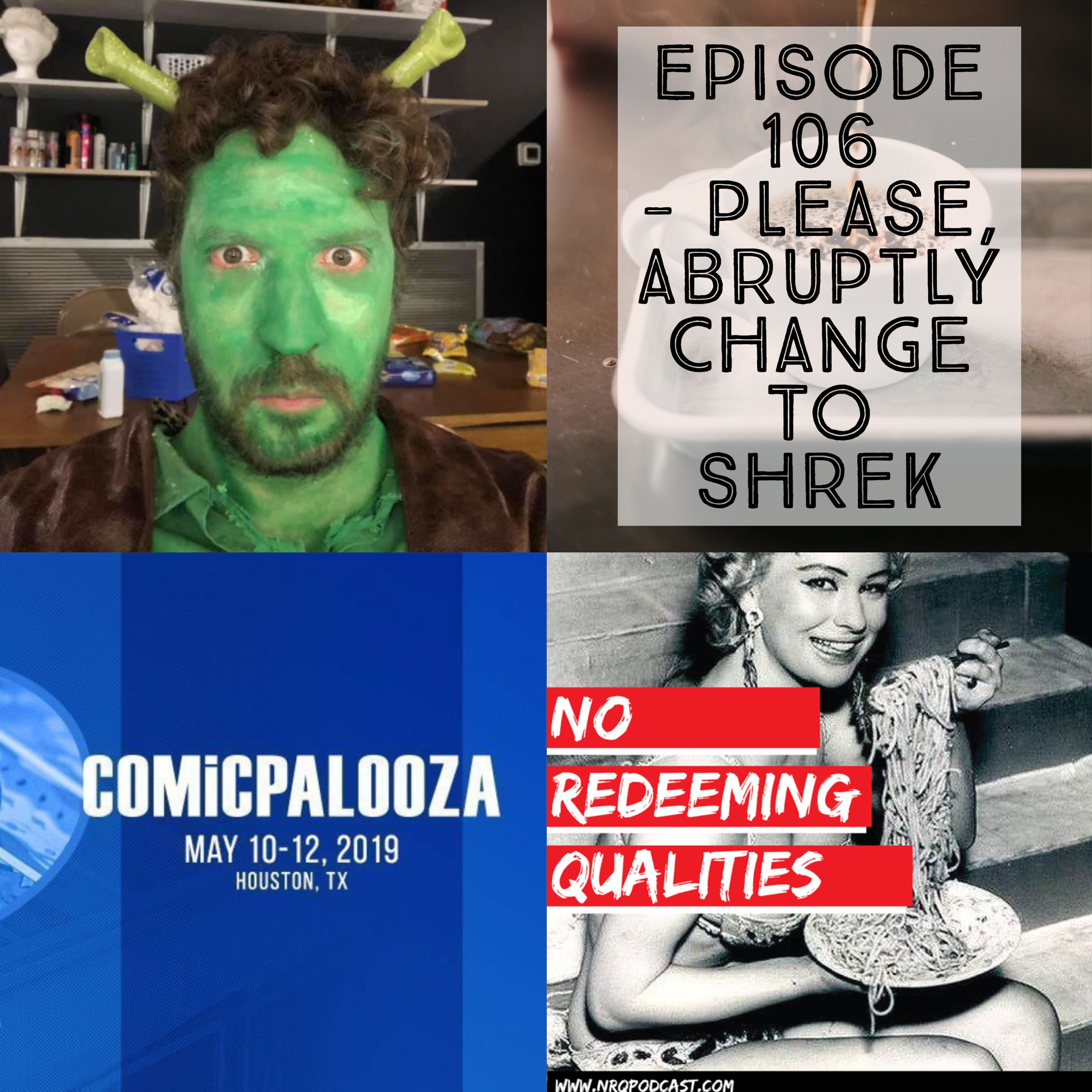 In this episode, Bob spills his coffee. And other stuff happens too.
Get your tickets to see Bob and Zipp live at Comicpalooza on May 12th! https://purchase.growtix.com/e/comicpalooza_2019?cc=web19&_ga=2.198217324.290549612.1556472709-108873772.1548178910
Follow the No Redeeming Qualities Podcast! It's the best way to find new episodes, see memes, and check out the occasional butt or two!
Website: NRQpodcast.com
 Facebook: Facebook.com/NRQpodcast                                Twitter: Twitter.com/NRQ_podcast
Instagram: Instagram.com/NRQpodcast    Youtube: Youtube.com/channel/UCEmxHabHFkSnXnQhYJpEWPQ
Facebook Group (it's lit): Facebook.com/groups/119684931960080/?ref=br_rs 
Patreon: Patreon.com/NRQpodcast
Sponsor's for today's episode are:
 Defendmetexas.com                                                                                          Cbdeeznutz.net (promo code NRQ10)                                                                                                Music provided by The Bass Chef. He can be contacted for gigs at the following:
 Twitter: @The_Bass_Chef 
Snapchat and Instagram: @thebasschef
 Email: thebasschef@gmail.com