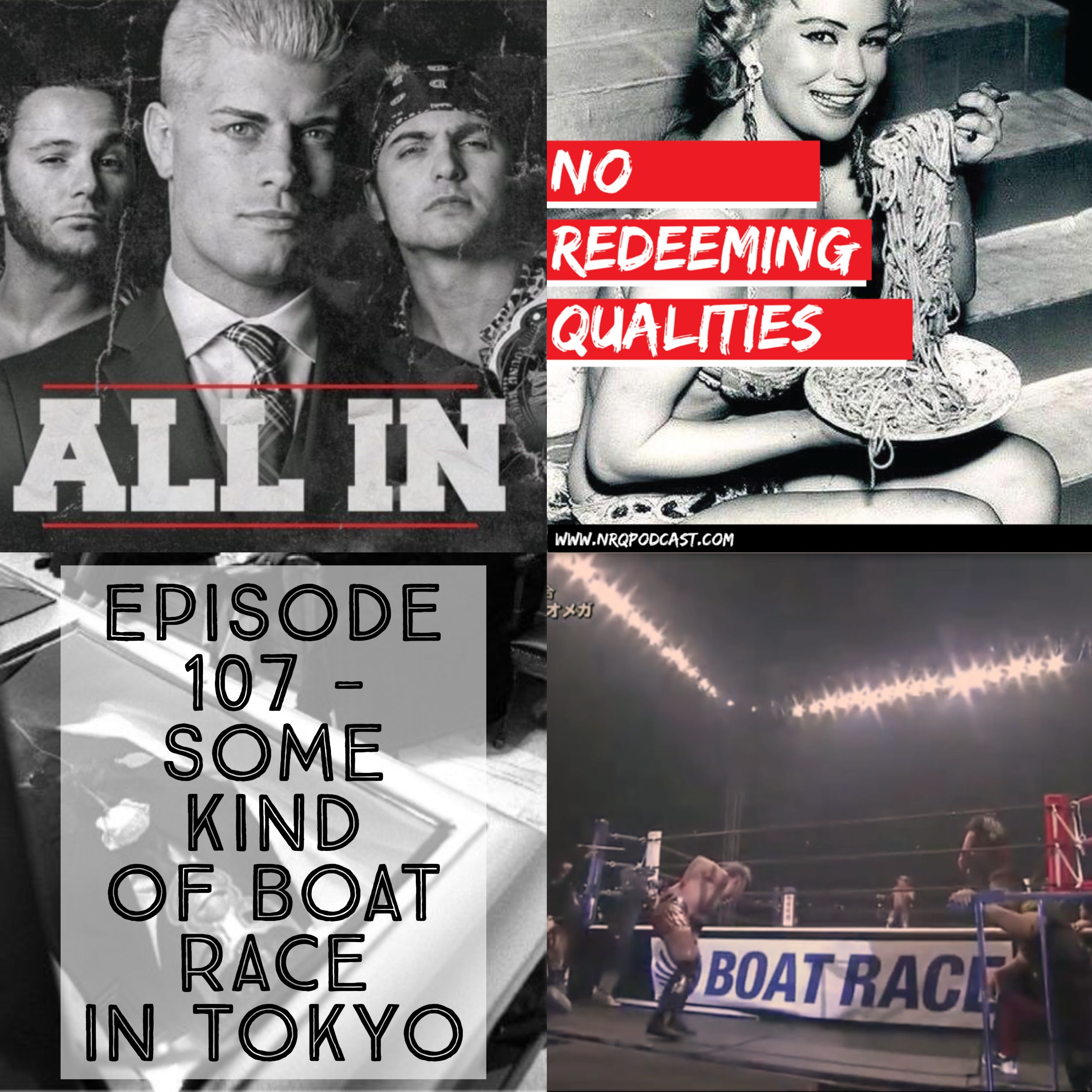 It's our Apr-treon episode for our Patreon raffle winner, Matt! His selected theme for the episode is professional wrestling, specifically that we discuss the new and upcoming promotion All Elite Wrestling by showcasing some of the non-WWE talent that make up its ranks. We also learn about the different styles of professional wrestling and some of the history of the sport!
Even if you don't like pro wrestling, you aren't gonna wanna miss this one!
The matches discussed: Nick Aldis vs Cody Rhodes (All In) https://www.youtube.com/watch?v=ck4LnU7a3dQ
Shinsuke Nakamura's entrance (SummerSlam 2017) https://www.youtube.com/watch?v=95QgTfBtYTE
Kazuchika Okada vs Kenny Omega (Wrestle Kingdom 11)
Pentagon Jr vs Vampiro (Lucha Underground) https://www.youtube.com/watch?v=rDR6tOXzt6Q
Make sure to sign up at Patreon.com/NRQpodcast for the chance to win your own episode of NRQ, just like Matt!
Follow the No Redeeming Qualities Podcast! It's the best way to find new episodes, see memes, and check out the occasional butt or two!
Website: NRQpodcast.com
 Facebook: Facebook.com/NRQpodcast                                Twitter: Twitter.com/NRQ_podcast
Instagram: Instagram.com/NRQpodcast    Youtube: Youtube.com/channel/UCEmxHabHFkSnXnQhYJpEWPQ
Facebook Group (it's lit): Facebook.com/groups/119684931960080/?ref=br_rs

Sponsor's for today's episode are:
 Defendmetexas.com                                                                                          Cbdeeznutz.net (promo code NRQ10)
Music provided by The Bass Chef. He can be contacted for gigs at the following:
 Twitter: @The_Bass_Chef
 Snapchat and Instagram: @thebasschef 
Email: thebasschef@gmail.com