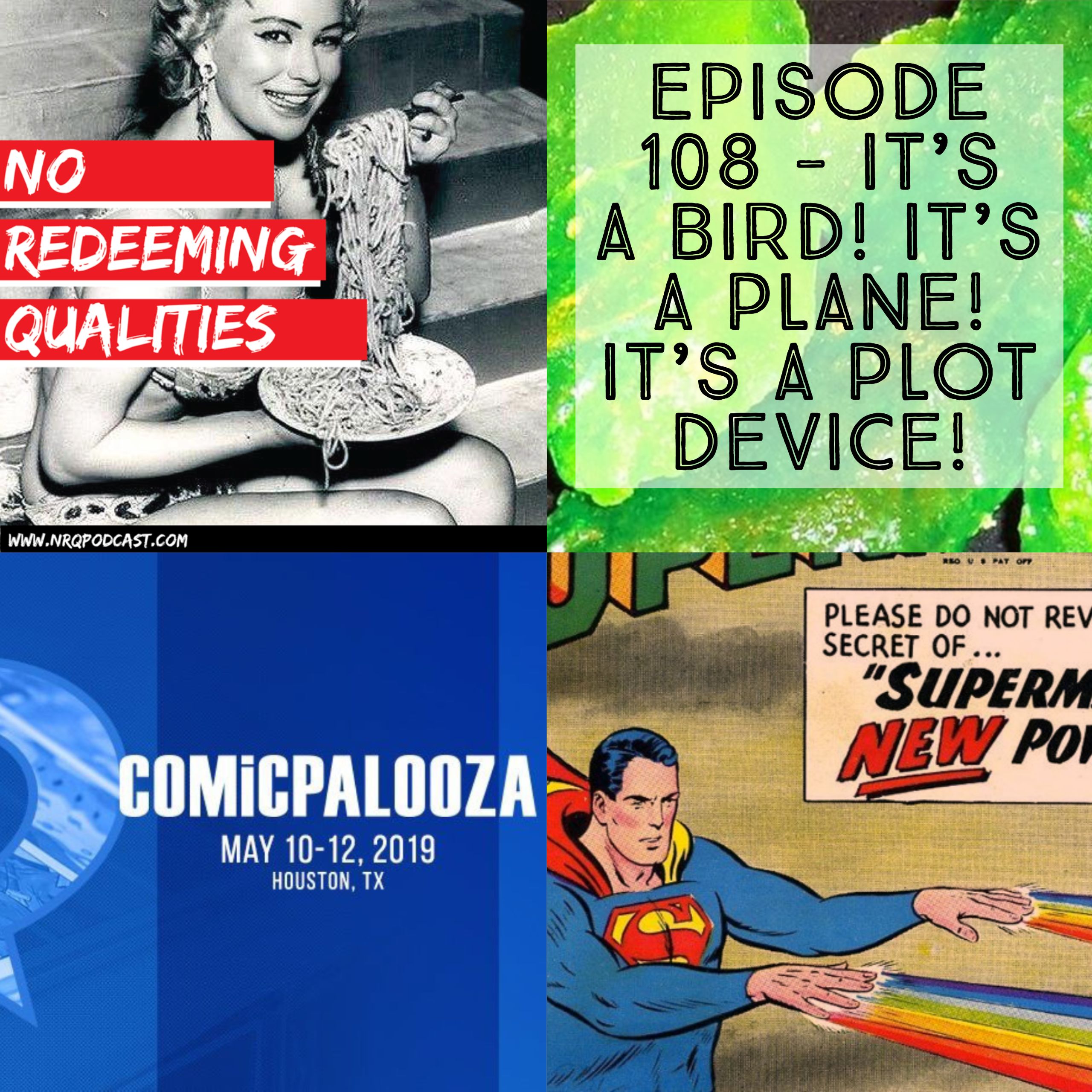 There are over 20 different types of kryptonite, each with a unique color and effect. Ever wondered what pink kryptonite does to Superman? The answer probably will NOT surprise you!
Recorded live at Comicpalooza!
Follow the No Redeeming Qualities Podcast! It's the best way to find new episodes, see memes, and check out the occasional butt or two!
Website: NRQpodcast.com 
Facebook: Facebook.com/NRQpodcast                                Twitter: Twitter.com/NRQ_podcast
Instagram: Instagram.com/NRQpodcast    Youtube: Youtube.com/channel/UCEmxHabHFkSnXnQhYJpEWPQ
Facebook Group (it's lit): Facebook.com/groups/119684931960080/?ref=br_rs 
Patreon: Patreon.com/NRQpodcast
Sponsor's for today's episode are:
 Defendmetexas.com                                                                                          Cbdeeznutz.net (promo code NRQ10)
Music provided by The Bass Chef. He can be contacted for gigs at the following: 
Twitter: @The_Bass_Chef
 Snapchat and Instagram: @thebasschef 
Email: thebasschef@gmail.com