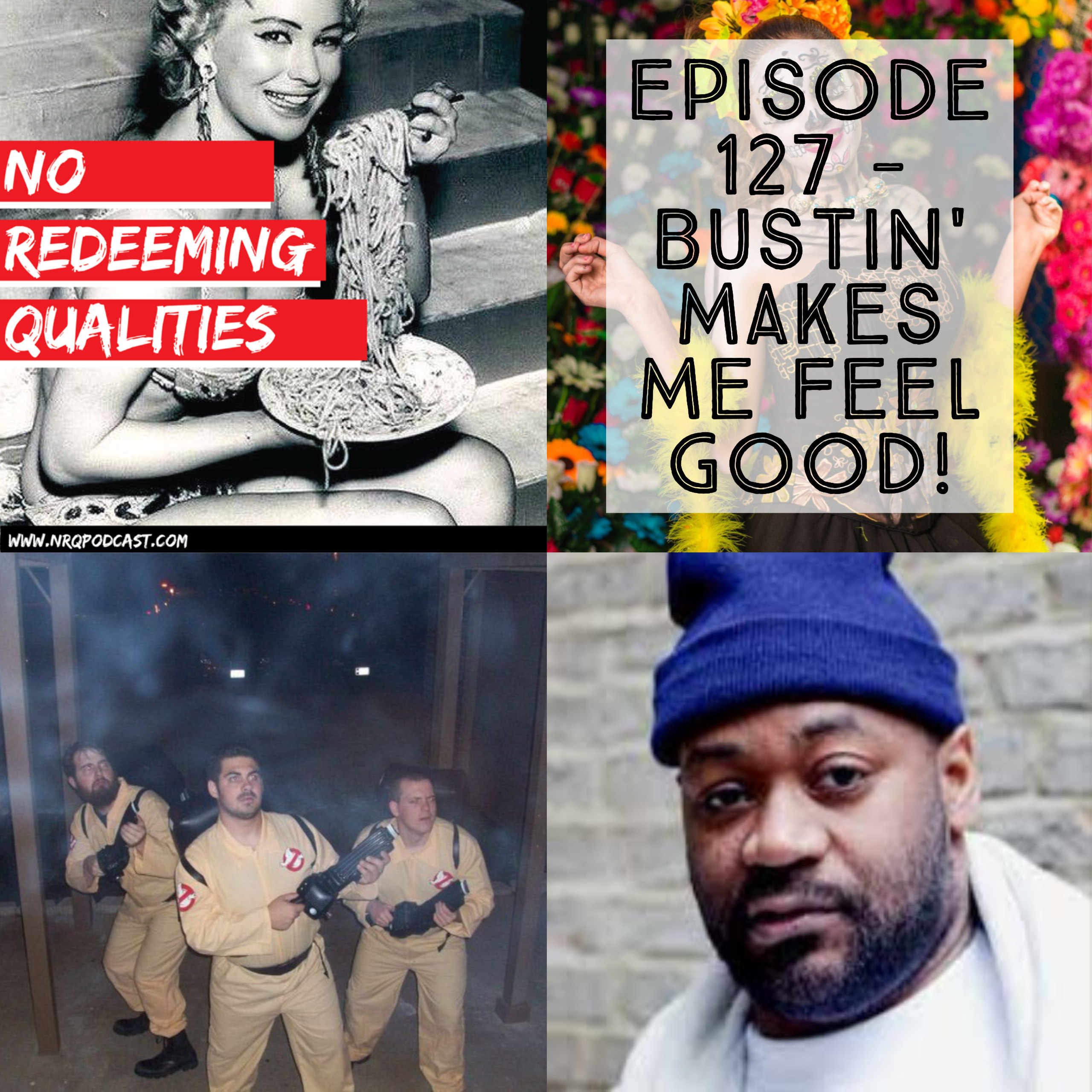 What exactly is a poltergeist? Did you know that Dan Aykroyd came from a family of paranormal investigators, inspiring one of his best known films? Or that in some countries people leave cash money out to appease their deceased relatives? All this and more on a very special ghost themed Halloween episode of NRQ!
Featuring Daniel Eli Lopez as Ghost Dad
Follow the No Redeeming Qualities Podcast! It's the best way to find new episodes, see memes, and check out the occasional butt or two!
Website: NRQpodcast.com
Facebook: Facebook.com/NRQpodcast                                                                                                                                                                                                                               Twitter: Twitter.com/NRQ_podcast
Instagram: Instagram.com/NRQpodcast                                                                                                                                                                                 Youtube: Youtube.com/channel/UCEmxHabHFkSnXnQhYJpEWPQ
Facebook Group (it's lit): Facebook.com/groups/119684931960080/?ref=br_rs
Patreon: Patreon.com/NRQpodcast
Sponsor's for today's episode are:
Defendmetexas.com                                                                                                                                                                                                                                                                          Cbdeeznutz.net (promo code NRQ10)             
"Me Gold" by The Bass Chef. He can be contacted for gigs at the following:
Twitter: @The_Bass_Chef
Snapchat and Instagram: @thebasschef
Email: thebasschef@gmail.com  
"Eerie Tone Music Background Loop" by TheDweebMan                                                                                                                                                                  https://freesound.org/people/TheDweebMan/sounds/277192/