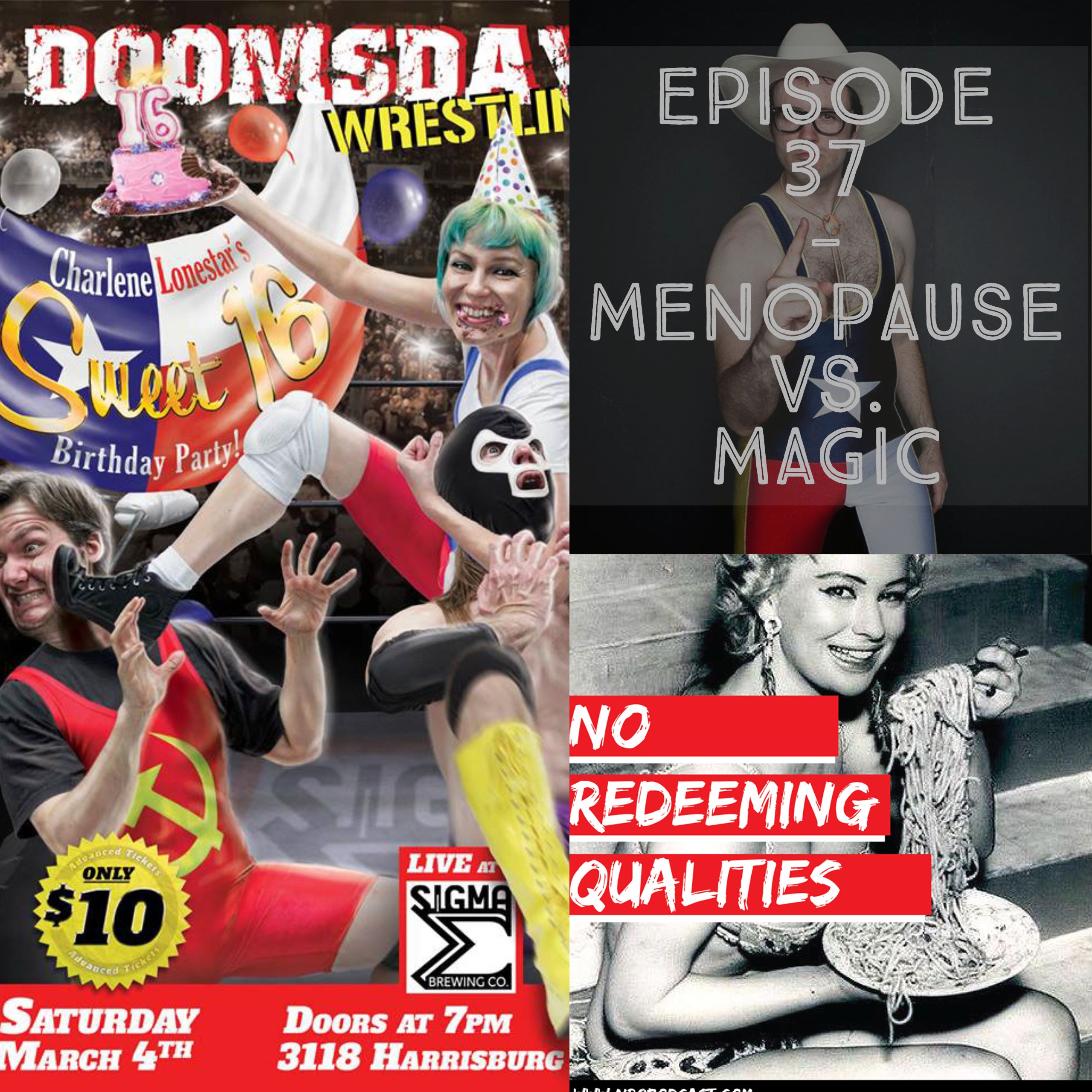 Today is truly a historic day for the No Redeeming Qualities Podcast, as we open up the NRQ studio to none other than the one, the only, the Tex Lonestar of Houston's own DoomsDay Wrestling. Sit back and enjoy as the boys discuss "Charlene Lonestar's Sweet 16 Birthday Party", Doomsday Wrestling's next event.
Doomsdaywrestling.com Facebook.com/DoomsdayWrestling
Follow NRQ! It's the best way to find new episodes, see memes, and the occasional butt or two!
Website: NRQpodcast.com Facebook: Facebook.com/NRQpodcast                                Twitter: Twitter.com/NRQ_podcast  Instagram: Instagram.com/NRQpodcast      Youtube: Youtube.com/channel/UCEmxHabHFkSnXnQhYJpEWPQ Facebook Group (it's lit): Facebook.com/groups/119684931960080/?ref=br_rs Patreon: Patreon.com/NRQpodcast Music provided by The Bass Chef. He can be contacted for gigs at the following:
 Twitter: @The_Bass_Chef
 Snapchat and Instagram: thebasschef
 Email: thebasschef@gmail.com 
Soundcloud: Bass Chef
"Temple" provided courtesy of West Lockwood JeeJuh.com