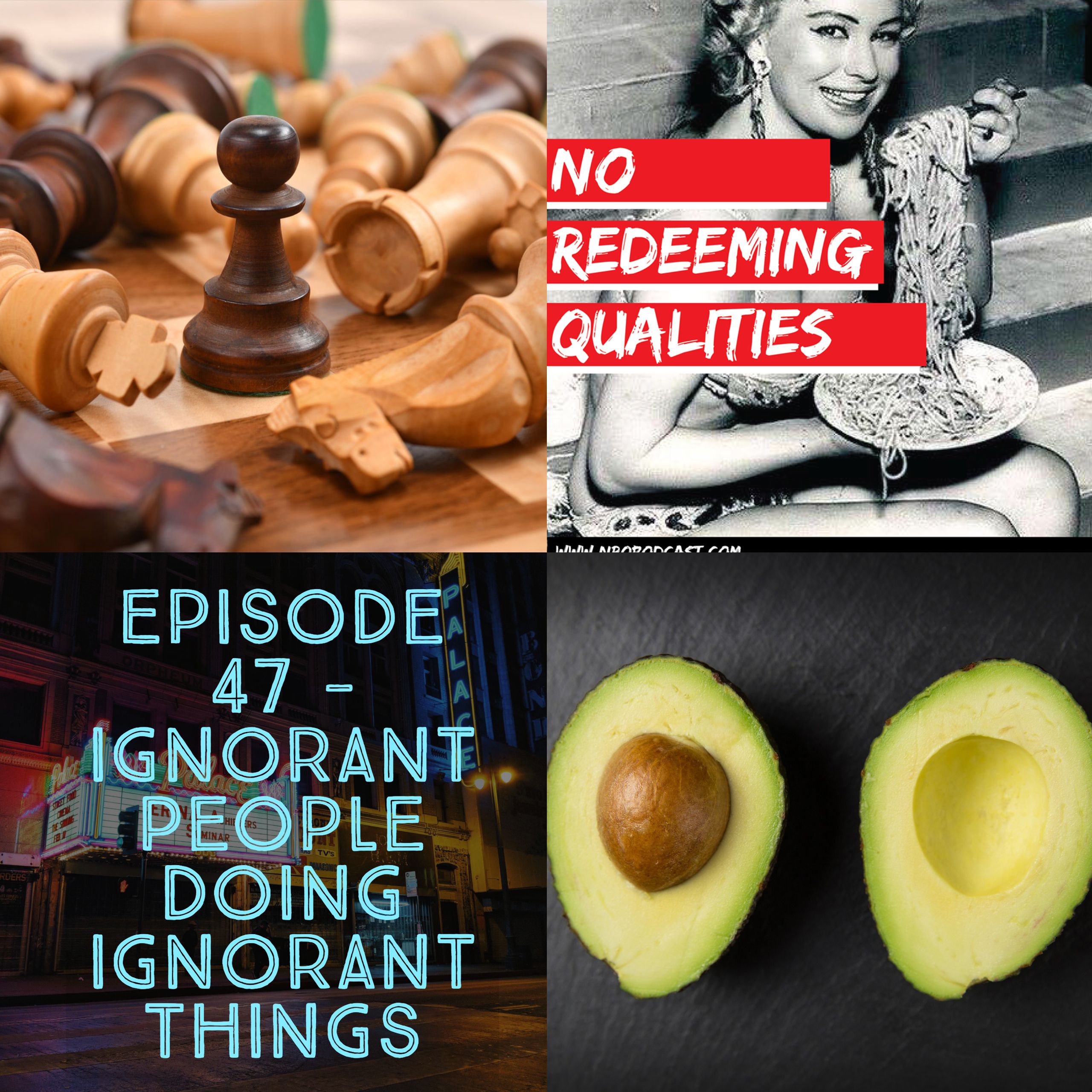 Zipp and Rob are going rogue. After a night of vaping….tobacco, the two decide they need to discuss Deep Blue Sea, black movies, park chess, Zipp yelling at the screen, avocado ice cream, biting someone, and the ole thumb-in-the-eye trick.
Where's Bob? Did he go overseas? Is he dead? Could he just be asleep at his house? There are just some things we'll never know.
Follow NRQ! It's the best way to find new episodes, see memes, and the occasional butt or two!
Website: NRQpodcast.com Facebook: Facebook.com/NRQpodcast                                Twitter: Twitter.com/NRQ_podcast  Instagram: Instagram.com/NRQpodcast      Youtube: Youtube.com/channel/UCEmxHabHFkSnXnQhYJpEWPQ Facebook Group (it's lit): Facebook.com/groups/119684931960080/?ref=br_rs Patreon: Patreon.com/NRQpodcast
Music provided by The Bass Chef. He can be contacted for gigs at the following:
 Twitter: @The_Bass_Chef
 Snapchat and Instagram: thebasschef
 Email: thebasschef@gmail.com 
Soundcloud: Bass Chef