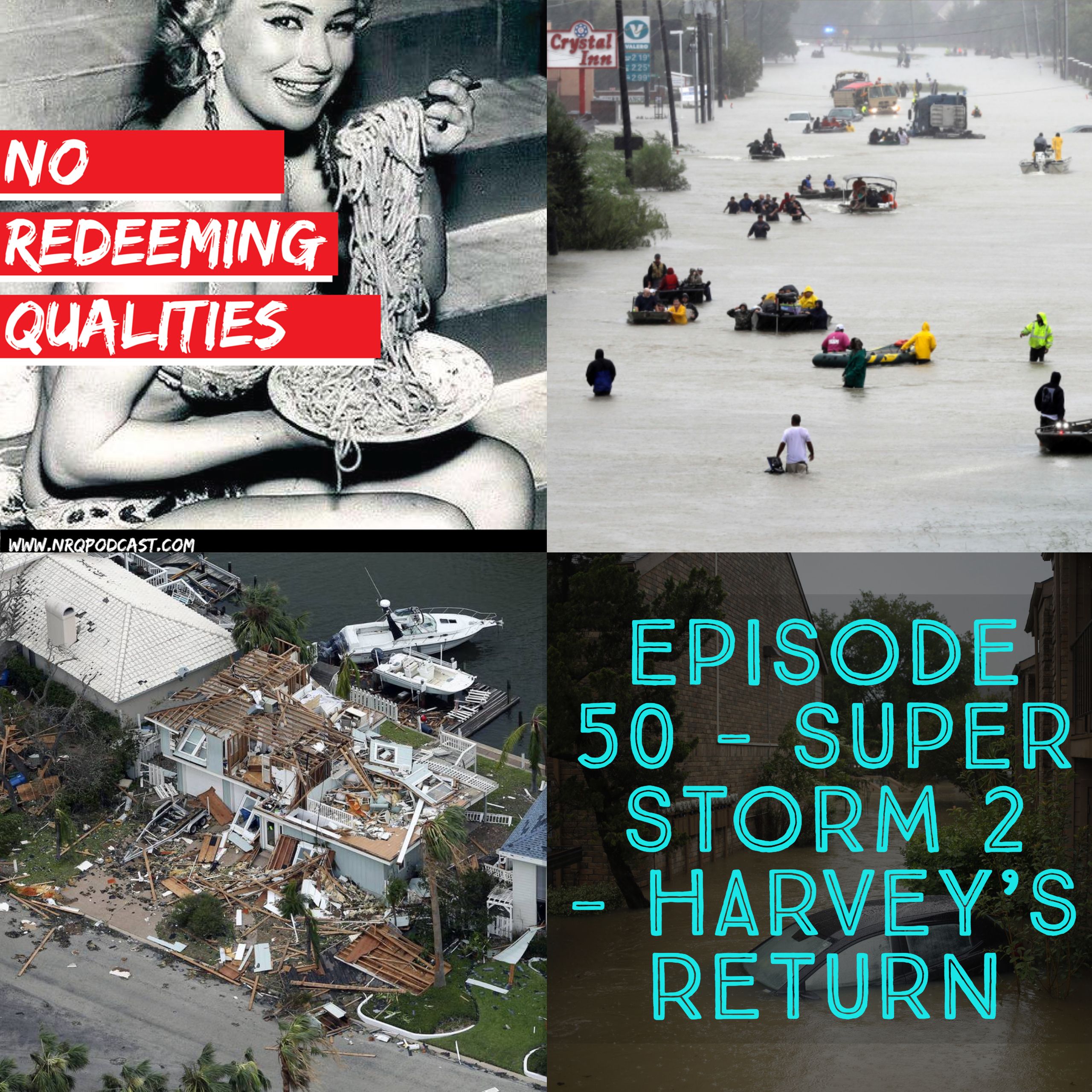 Bob and Zipp, hoping to celebrate the release of their 50th episode with family and friends, instead find themselves trapped in their house by Hurricane Harvey. Eyewitness to one of the worst natural disasters of our lifetime, the boys decide to document the experience of living through the storm. Join us for continued Harvey coverage in episode 51!
To help the recovery efforts for Hurricane Harvey, please consider donating to any of the following:
JJ Watt: https://goo.gl/tWXVDT
Houston Food Bank: https://goo.gl/2r6DGX
Follow NRQ! It's the best way to find new episodes, see memes, and the occasional butt or two!
Website: NRQpodcast.com Facebook: Facebook.com/NRQpodcast                                Twitter: Twitter.com/NRQ_podcast  Instagram: Instagram.com/NRQpodcast      Youtube: Youtube.com/channel/UCEmxHabHFkSnXnQhYJpEWPQ Facebook Group (it's lit): Facebook.com/groups/119684931960080/?ref=br_rs Patreon: Patreon.com/NRQpodcast
Music provided by The Bass Chef. He can be contacted for gigs at the following:
 Twitter: @The_Bass_Chef
 Snapchat and Instagram: thebasschef
 Email: thebasschef@gmail.com 
Soundcloud: Bass Chef