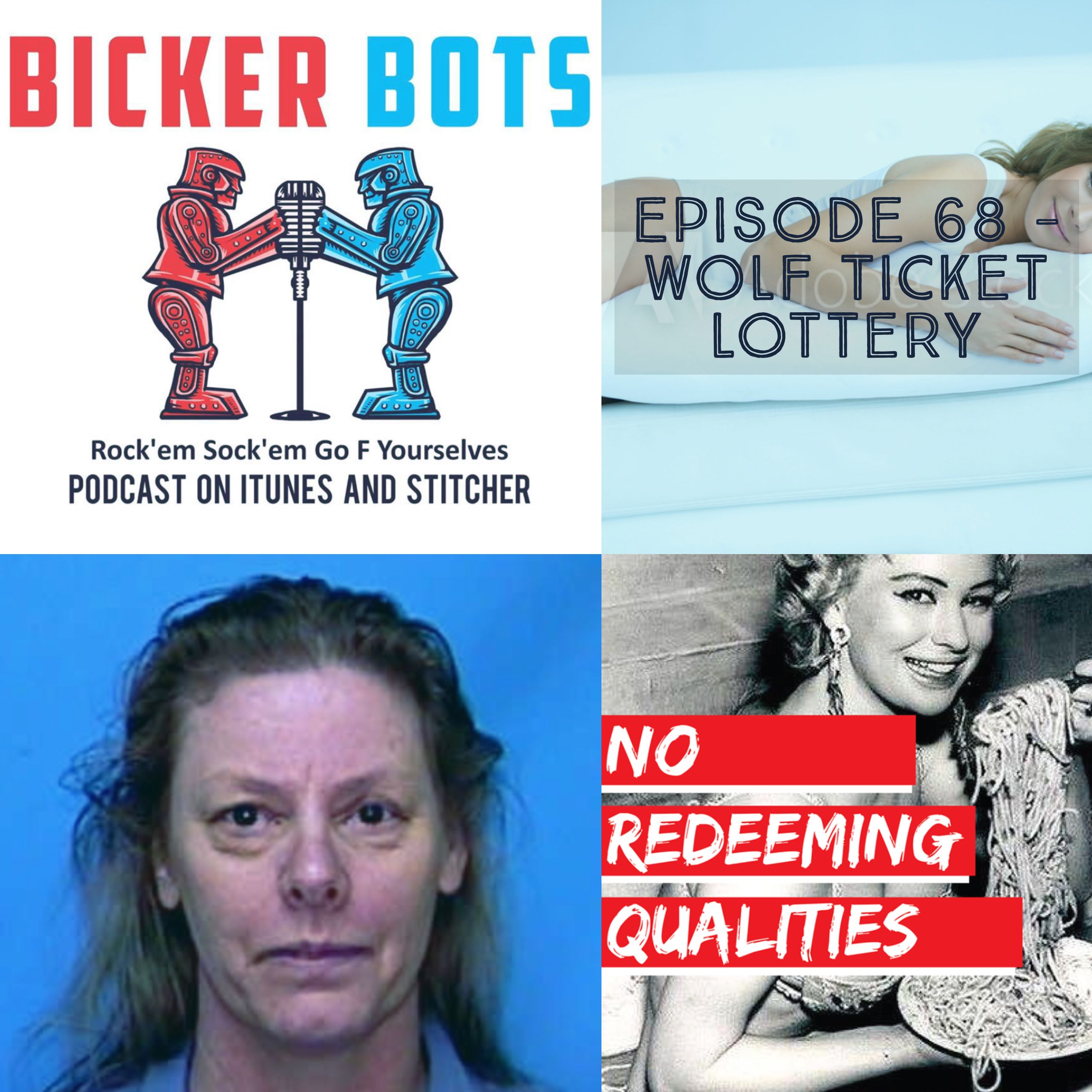 NRQ is joined this week by PJ from the Bicker Bots Podcast, who chats with us about body pillows, net neutrality, the Stormy Daniels controversy, the Boy Scouts, how the Bicker Bots Podcast formed, and Korean unification. We also hear Zipp defend mediocre seasons of The Simpsons, learn Bob and Zipp can't tell famous actresses apart, and debate President Trump's fist fighting abilities.
Bicker Bots Podcast can be found at: Facebook.com/BickerBots/

Follow NRQ! It's the best way to find new episodes, see memes, and the occasional butt or two!
Website: NRQpodcast.com 
 Facebook: Facebook.com/NRQpodcast 
 Twitter: Twitter.com/NRQ_podcast 
 Instagram: Instagram.com/NRQpodcast 
Youtube: Youtube.com/channel/UCEmxHabHFkSnXnQhYJpEWPQ 
Facebook Group (it's lit): Facebook.com/groups/119684931960080/?ref=br_rs 
Patreon: Patreon.com/NRQpodcast
Sponsor's for today's episode are:
 https://wildsouthtea.com/ 
https://defendmetexas.com/
 http://offcoloreddiscussions.blubrry.net/
Music provided by The Bass Chef. He can be contacted for gigs at the following:
 Twitter: @The_Bass_Chef
 Snapchat and Instagram: thebasschef
 Email: thebasschef@gmail.com
 Soundcloud: Bass Chef