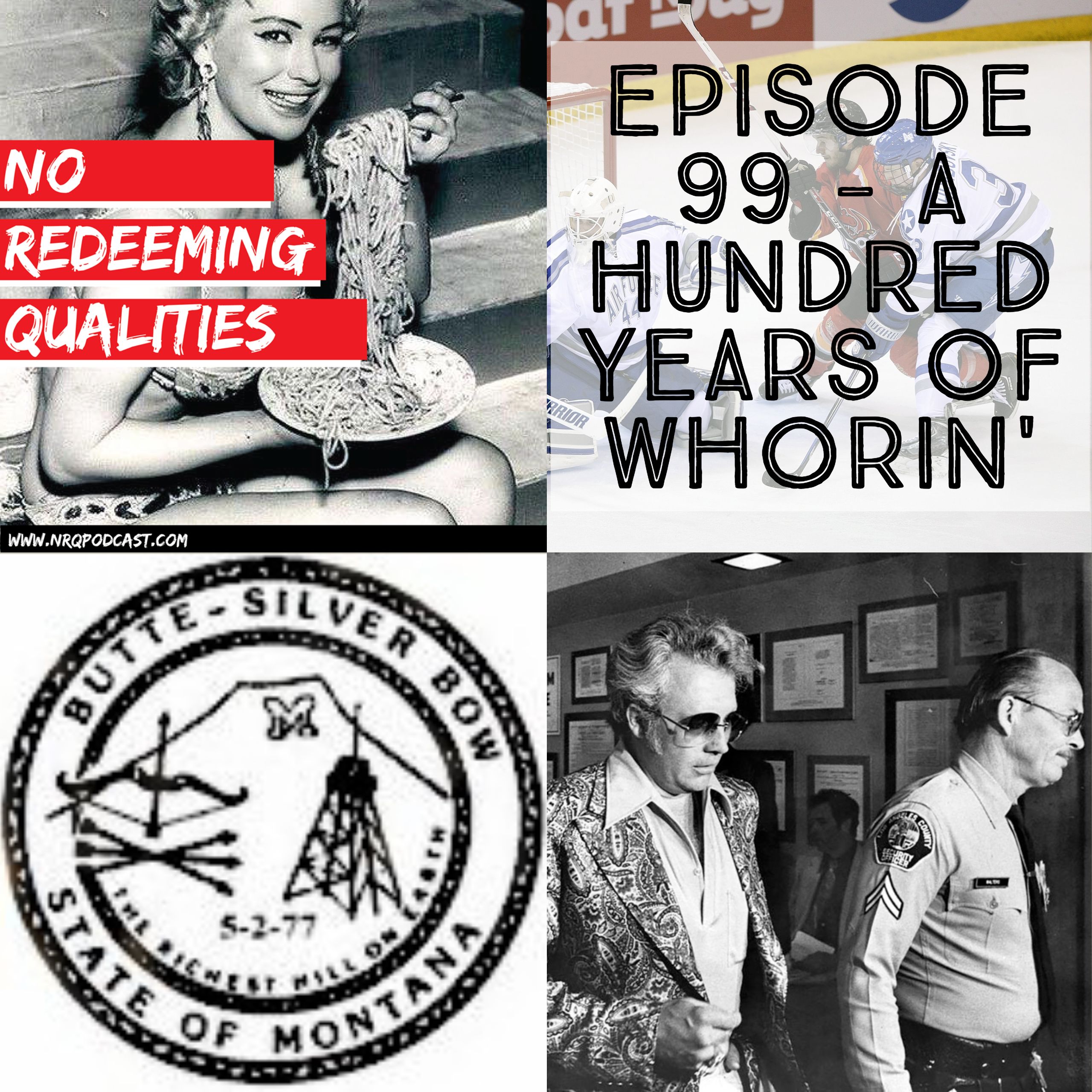 It's the first NRQ Patreon Raffle episode! And Jake, our February winner, asked Bob and Zipp to make an episode about ice hockey, Butte, Montana, and Evel Knievel. It's a Northwestern hat trick!
Sign up for the NRQ Patreon at Patreon.com/NRQpodcast and win the chance to make your own episode of NRQ just like Jake!
Follow the No Redeeming Qualities Podcast! It's the best way to find new episodes, see memes, and check out the occasional butt or two!
Website: NRQpodcast.com
 Facebook: Facebook.com/NRQpodcast                                  Twitter: Twitter.com/NRQ_podcast                             
Instagram: Instagram.com/NRQpodcast        Youtube: Youtube.com/channel/UCEmxHabHFkSnXnQhYJpEWPQ
            Facebook Group (it's lit): Facebook.com/groups/119684931960080/?ref=br_rs Patreon: Patreon.com/NRQpodcast
Sponsor's for today's episode are: Podcastrepublic.net
Music provided by The Bass Chef. He can be contacted for gigs at the following: Twitter: @The_Bass_Chef
 Snapchat and Instagram: @thebasschef
 Email: thebasschef@gmail.com