Comedy and commentary finally meet, then crash and burn in this podcast where longtime friends Bob and Zipp, two men with absolutely no redeeming qualities, discuss everything they've wanted to talk about and HAVE been talking about nonstop for the last 14 years. From foreign policy to film, comic books to candy; Bob and Zipp cover it all in disturbing detail.
Episodes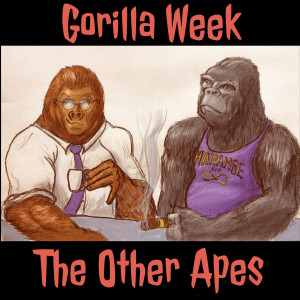 Thursday Jul 28, 2022
Thursday Jul 28, 2022
Besides the gorilla, there are five other apes in the animal kingdom. Each are goofy and scary in their own unique way!