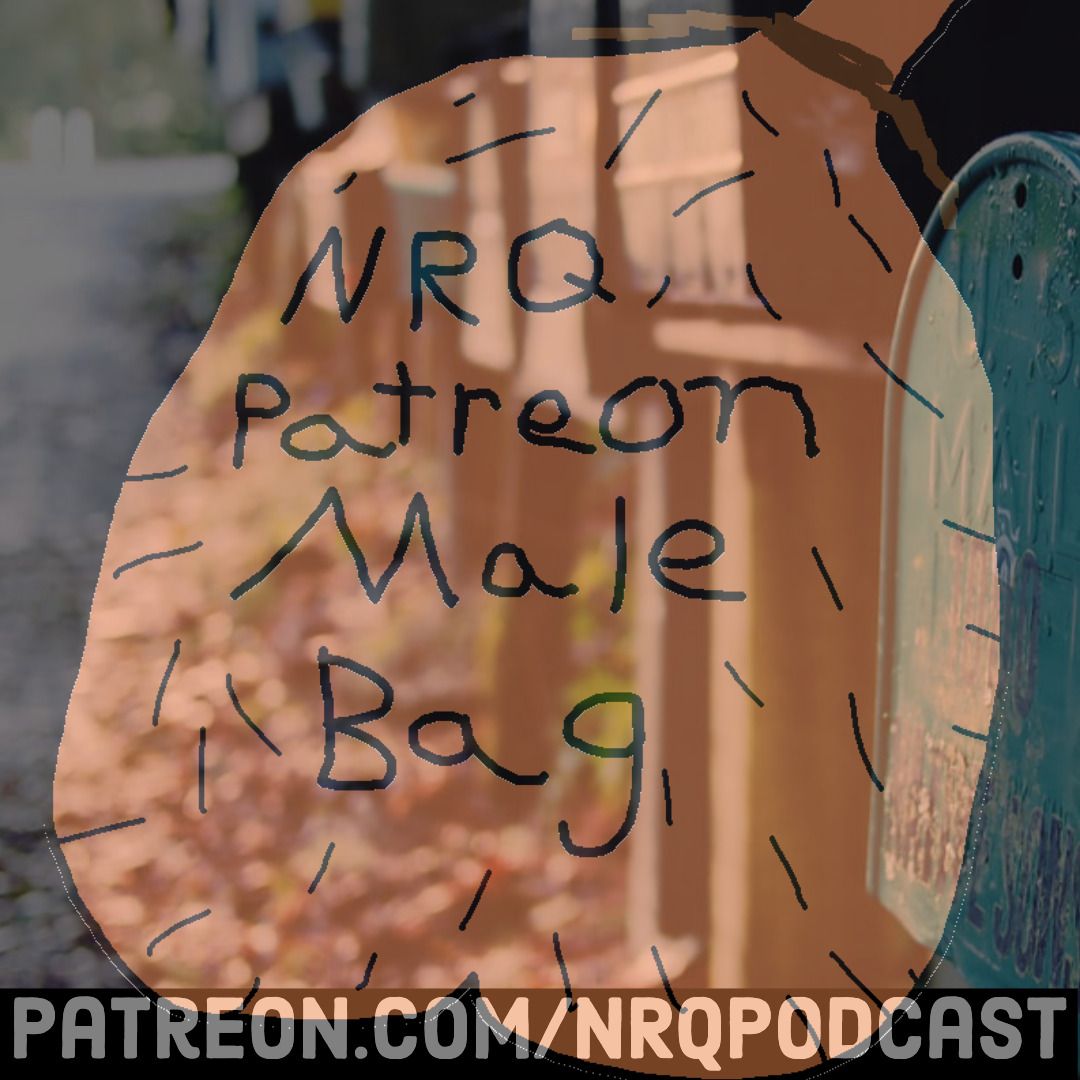 Mail call! It's our first edition of the NRQ Patreon Male Bag, our monthly LIVE special where we read letters and answer questions from our viewers! And since this is our first, we decided to make it available to all NRQ fans!
If you wanna hear your questions answered and get in on the fun, head over to Patreon.com/NRQpodcast and sign up for the "Mother Hen's Ancestral Story Time Sauce" tier! It includes an awesome NRQ bumper sticker AND you get to pick the topic/theme of a future NRQ episode! Pledge today!
Follow the No Redeeming Qualities Podcast! It's the best way to find new episodes, see memes, and check out the occasional butt or two!
Website: NRQpodcast.com
 Facebook: Facebook.com/NRQpodcast                                Twitter: Twitter.com/NRQ_podcast
Instagram: Instagram.com/NRQpodcast    Youtube: Youtube.com/channel/UCEmxHabHFkSnXnQhYJpEWPQ
Facebook Group (it's lit): Facebook.com/groups/119684931960080/?ref=br_rs
 Patreon: Patreon.com/NRQpodcast
Sponsor's for today's episode are: 
Defendmetexas.com                                                                                          Cbdeeznutz.net (promo code NRQ10)                                             Music provided by The Bass Chef. He can be contacted for gigs at the following:
 Twitter: @The_Bass_Chef 
Snapchat and Instagram: @thebasschef
 Email: thebasschef@gmail.com