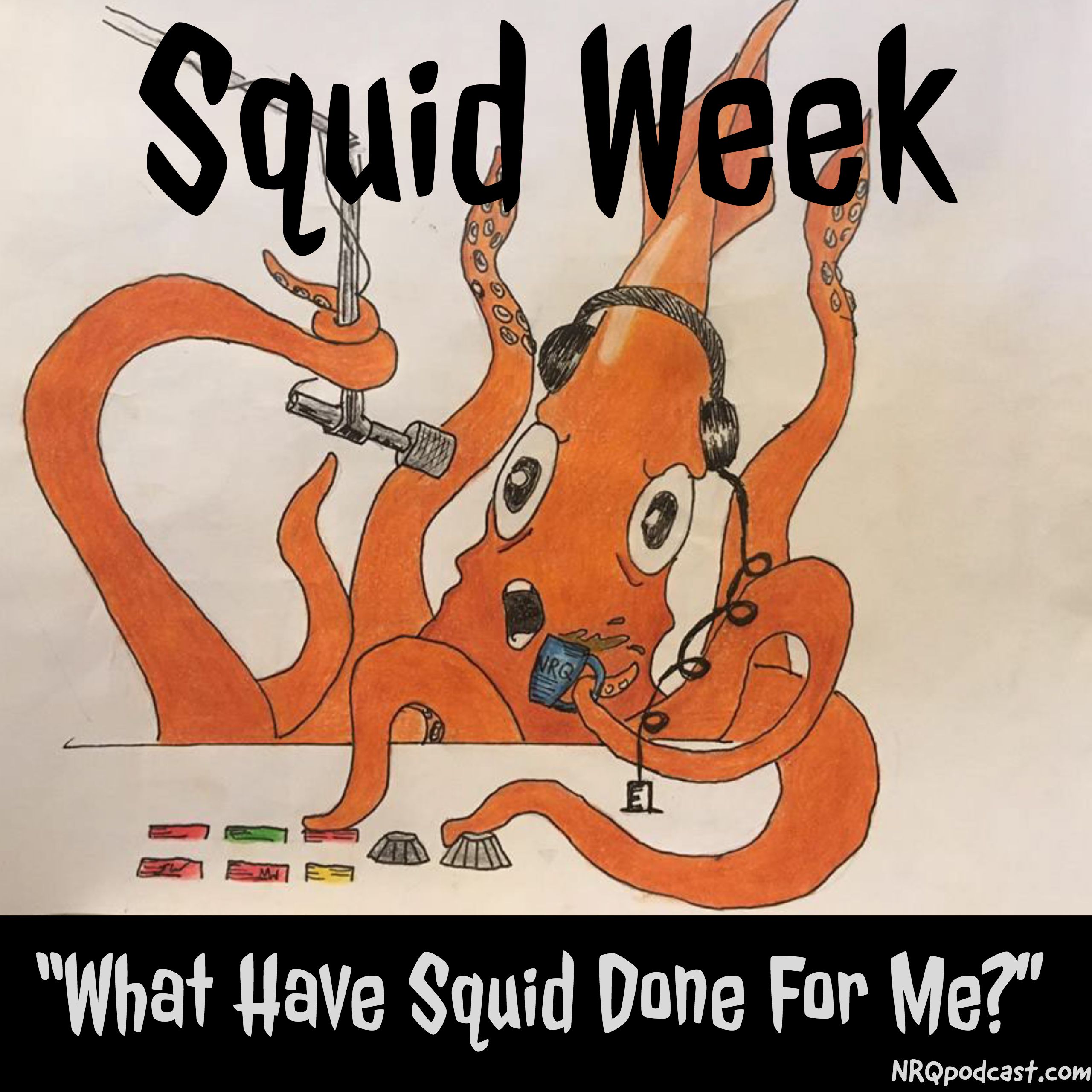 Contrary to what many say about squid, they're good for more than just horror movies and calamari! Squid might not seem like it, but they are model research candidates for scientists studying the nervous system. Humans have also used squid to learn more about vision, medicine, and the environment.
Bob and Zipp also go on a tangent about panda sex, Loki, and why Tommy Lee Jones was the worst Two Face.
Squids (Squid Week Theme) by Secretbeach. Check them out at:  Facebook: Facebook.com/secretbeachband/                                                  Twitter: Twitter.com/secretbeachband                          Instagram: Instagram.com/secretbeachband/
And make sure you listen to Secretbeach's new EP, "My Dead Garden!                                    https://open.spotify.com/album/3HlaAzAhbcEgpXisx3yaYs
Special thanks to Steve for creating the Squid Week artwork!
Enjoying Squid Week? Check out more of Bob and Zipp on their podcast No Redeeming Qualities!
Website: NRQpodcast.com Facebook: Facebook.com/NRQpodcast                                Twitter: Twitter.com/NRQ_podcast  Instagram: Instagram.com/NRQpodcast      Youtube: Youtube.com/channel/UCEmxHabHFkSnXnQhYJpEWPQ Facebook Group (it's lit): Facebook.com/groups/119684931960080/?ref=br_rs Patreon: Patreon.com/NRQpodcast